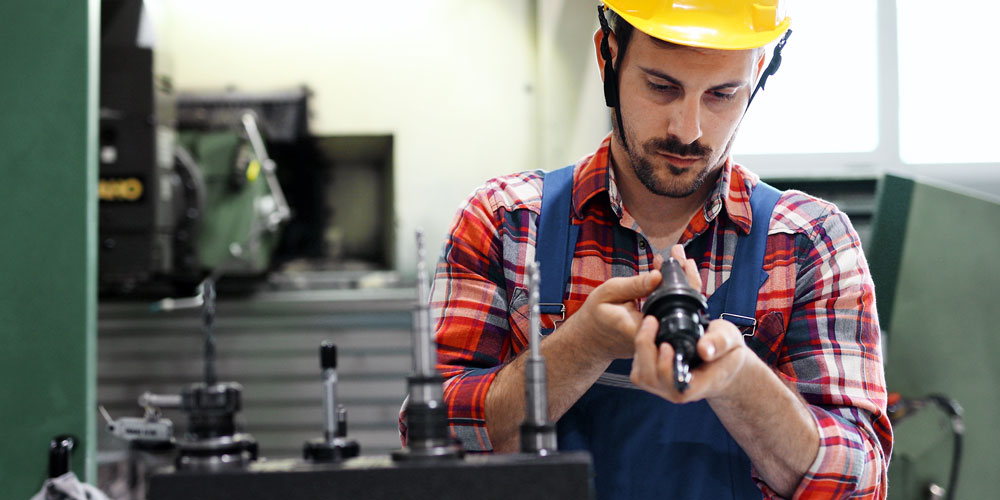 Recent developments are compelling fab shops to do more. Just delivering products is not going to cut it anymore. Rising input costs, supply chain disruption and tough competition are compelling fabricators to focus on customer experience as a key strategy to improve repeat business and increase profitability.
Maximizing customer experience goes beyond the marketing department. It involves teamwork where sales, operations, shop personnel, production, and quality control departments must be aligned to achieve a high level of customer satisfaction.
Here are a few ways on how a customer focused fabrication shop can be built and maintained:
Lean Manufacturing
Lean Manufacturing is largely attributable to Toyota. It was based on the principle of building efficiency and maximizing productivity. Job shops probably find it difficult to embrace this concept fully due to the low-volume and high-mix environment. But one way for small shops to incorporate it is by identifying and eliminating waste.
Some examples of waste are:
Unexpected Machine Breakdowns
Machine breakdowns in the middle of production cause unnecessary delays and increase operating expenses in the form of emergency repairs. A preventive maintenance program controls unexpected breakdowns and expenses and also ensures deadlines are met.
Rework
Every defective piece needs a replacement or repair, which wastes materials and time. Training, production standards, daily equipment calibration, and part inspection can aid in reducing rework.
Time
Some of the non-visible examples of waste include waiting for instructions, material, or CNC programs. Inefficient workflow may go undetected and add up in hidden waste and costs. Involving employees in regular workflow audits will build efficiency in the shop. The resulting improvement in product quality and reduced lead times will lead to increased customer value.
Quality Control
Quality control goes a long way to developing a loyal customer base. Among the many benefits of quality are enhanced safety, cost reduction, reduced rejections and credibility with customers. A fabricator that complies with quality control standards provides customers better value for their money and consistent results.
Establishing a proper system to evaluate and approve suppliers, checking incoming materials, machine inspections, standardizing workflow, training employees, keeping records, and sampling finished products are all critical steps to improve quality of outgoing products.
Fab shops can even take it further to hire an outside consultant for a quality audit against ISO 9001 standards, analyze gaps and make improvements to the existing procedures to optimize shop floor performance. Getting your shop ISO 9001 certified may be an intimidating thought but pursuing the standards may just be the competitive edge for your business.
Upgrade
The wear and tear of existing equipment calls for a timely upgrade. Upgrading assets in the metal fabrication unit not only improves efficiency and reduces accidents but even contributes to a growing client base.
For example, upgrading to Fiber lasers that increase throughput and deliver precise, high-quality cuts are sure to make your clients happy. New laser systems eliminate unplanned machine breakdowns and increase productivity, so delivery timelines are not compromised, driving customers back for more.
Adopt Technology
Customers with increased complex manufacturing demands will not want to join hands with metal fabricators who are late in adopting technology. Instead, today's customers want fabrication shops leveraging cutting-edge solutions.
Adopting the latest technology helps fabrication shops to stay ahead and build customer confidence as new demands can be accurately met.
New sophisticated softwares enhance productivity in the shop too. Today's latest CAM applications are adaptive and can be customized according to the customers' specific needs, making them willing partners in growth.
Other ways to adopt technology are press-brake robotics, automated loading and unloading systems, cybersecurity, and implementing sustainability through steel recycling.
Communication
Customer-focused companies aim to develop strong customer relationships and are deeply invested in the success of their customers.
Being proactive when sharing company changes, reaching out to customers to get feedback, identify the gaps and improving product effectiveness.
Ensuring real-time support with live assistance tools, deploying a chatbot that can engage customers by providing immediate replies to queries.
Monitoring social media conversations.
Creating support documents, e.g. FAQs and video tutorials.
Take Away
For metal fabrication businesses, flawless customer service is critical. With most fab shops managing only a handful of clients, being customer focused is the key to improving the bottom line and thriving in a competing industry.