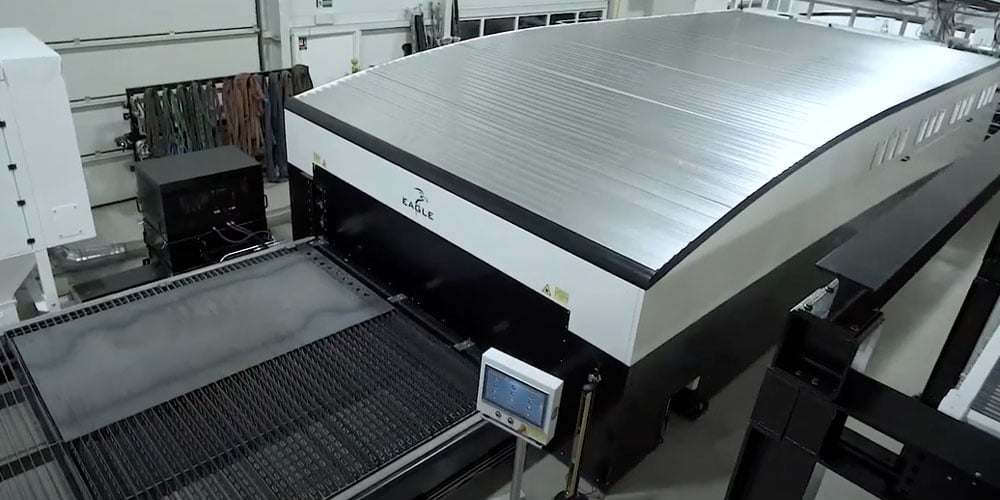 Fiber laser cutting machines have been rapidly evolving over the past few decades. We've seen them increase in power and quickly rise to become a top choice for metal fabricators around the world. This is largely due to benefits including fast cutting speeds, energy efficiency, and lower operating costs. We have talked about why we love their simple, easy to maintain design – but what are Fiber Lasers really made up of?
Let's dive into a few of the key components of Fiber Laser cutting systems.
1. Laser Source
This component generates the light source by compiling the light of hundreds of LEDs into a tiny strand of glass Fiber. A pioneer in this domain is IPG Photonics – they are one of the leaders and manufacture the laser sources used in Eagle Fiber Laser machines. Here's some of the reasons why we love their laser generators:
Reliability
Easy to use
Low energy consumption
High efficiency
Dynamic power range
Durability
2. Cutting Head
The cutting head is one of the most important components of Fiber Lasers. It focuses the light from the laser source into a tiny high-powered beam while maintaining a fixed height above the material. It is not unusual to have to handle up to 30,000W of power and must remain stable under very harsh operating conditions. It includes 3 main parts:
Focusing optics
Sensing head for maintaining height
Nozzle
Cooling is critical and the head is equipped with channels for circulating cooling water while the nozzle is cooled with a steady stream of compressed air.
3. Machine body
The stability and accuracy of your machine is entirely dependent on the body or frame. Look for rigid, high-mass structures that will support the acceleration and high-speed movement of the gantry. The faster the machine, the more important the stability of the frame.
4. Axis motors
Motors drive the machine axes and are integral to its speed and accuracy. Performance is key for this component. You want to know your motor is going to be reliable at high acceleration and built for what you need. Commonly used motors for Fiber Lasers are:
Linear motors (direct drive; no gearboxes or ball-screws, top acceleration up to 6G)
AC Servo motors (typically used with rack & pinion drive and ball-screws, usual acceleration of 1.5 to 2G)
5. Control System
The CNC is the operating system that controls the machine. It processes the G-code program and brings your X, Y, Z axis movements to life while controlling laser power and other machine functions. Most, if not all, now operate with Windows-based PC components and software.
Bonus component to consider: Pallet exchanger & automation
One big element that affects productivity in your fabrication shop is material exchange. You want to make sure your material handling solution can keep up with the fast cutting speeds possible with Fiber lasers. Look for integrated solutions from machine builders and for budget-friendly options that let you add automation later like the Eagle CraneMaster.