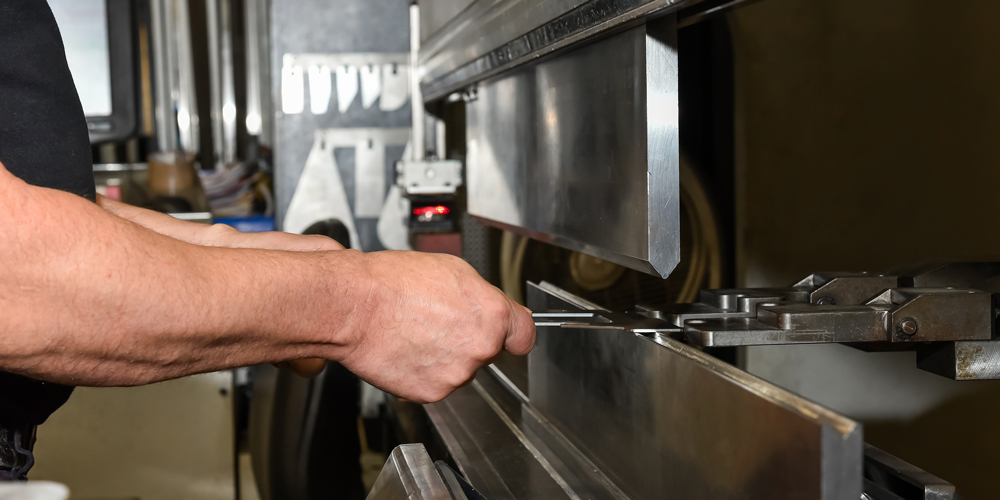 Achieving maximum efficiency is critical for any business in today's competitive environment. In manufacturing it's considered an integral part of producing a finished product. Manufacturing efficiency is attained when goods are produced with the least amount of resource wastage. KPIs (Key Performance Indicators) that identify a company's manufacturing efficiency include equipment effectiveness, material yield and labour efficiency.
Here are six practical ways you can improve output rate from your resources.
1. Audit Processes
Practicing Process Audits in an ever-changing list of operating conditions and expectations is a key step to maintain quality while reducing costs . Processes need to be streamlined by making a checklist for each workspace. Any recorded non-conformance will lead to an immediate corrective action.
Ensuring that each technician adheres to the 'checklist' will help to reduce unscheduled downtime. The Japanese concept of Kamishibai practiced by companies including Toyota, is also an effective audit process to take care of preventive maintenance.
Moreover, similar processes can be grouped to save time. Workspaces divided into cells with standardized set of tasks contribute to smooth workflow. Machines and employees focus on a particular job hence improving consistency.
Manage Machine Failures
Managing equipment failures 'proactively' is vital for machinery and tool maintenance. Inspections and maintenance should be scheduled at regular intervals and in conformance to machinery manufacturers guidelines. It goes without saying that preventive maintenance reduces costly repairs and machine downtime and increases equipment life and productivity.
Additionally, you can avoid the risk of equipment failure by:
Regular machine inspection with a qualified team of technicians helps to yield a high ROI. However, to ensure productivity does not suffer, proper inspection scheduling should be followed.
Monitor equipment regularly. Continuous monitoring helps to find the root causes of machine stress.
Strike a balance between too much and too little maintenance.
Invest in Maintenance Management Software: The software gives peace of mind through alerts of periodic maintenance activities.
3. Upgrade
If the machinery is obsolete, consumes extra power or is inefficient, upgrading the manufacturing plant to meet the desired production goal is of paramount importance.
Stay ahead of the game by investing in the latest equipment in the industry. If budget allows, move up to hi-tech machines to improve productivity. Long Term savings will offset the initial high capital overlay. Even newer used machines can prove to be beneficial in speed, power and operating costs. Energy-efficient equipment means lower costs and reducing the environmental impact. The latter also helps to boost the reputation.
4. Automate
The new age of automation in manufacturing includes advances in robotics and artificial intelligence.
Automation helps to reduce errors and improve speed and quality. Employees can focus more on strategy and innovation than spend time on menial activities that curb their enthusiasm. Automation does not necessarily lead to job losses, it actually enhances employee morale. Cobots (collaborative robots) are a great example of the co-existence of automation and employees in a manufacturing facility.
Examples of automation include warehouse automation software to simplify warehouse operations, robotic machinery to perform tasks involving complex maneuvers and data analysis to minimize errors. RIBS Automation provides the means to automate existing press brakes with the addition of a robot and software.
5. Adopt Technology
Is the technology you are relying on optimal for manufacturing needs? Scan areas where adopting new technology can improve results and reduce errors. This can include resorting to a new operating system or having a strong cyber security set-up.
Replacing obsolete desktops and software that hinder efficiency with new hardware and software solutions contribute towards optimizing production. CAD/CAM software applications improve the productivity of sheet metal punching machines and cutting systems. Adopting 2D and 3D nesting solutions for complex and intricate cuts saves raw materials and additional cost.
6. Train Employees
The new generation of skilled labour prefers to work with latest technologies. Adopting new technology and equipment not only increases employee job satisfaction but also reduces churn for the employer. Ongoing training is a core requirement for achieving optimal goals and preventing basic mistakes.
Real efficiency is achieved by optimizing resources that cut wastage of time, materials, and energy. With rising material costs and constant labour shortages, the adoption of new technologies and a thorough review of current practices will lead to efficiencies and improved profitability.