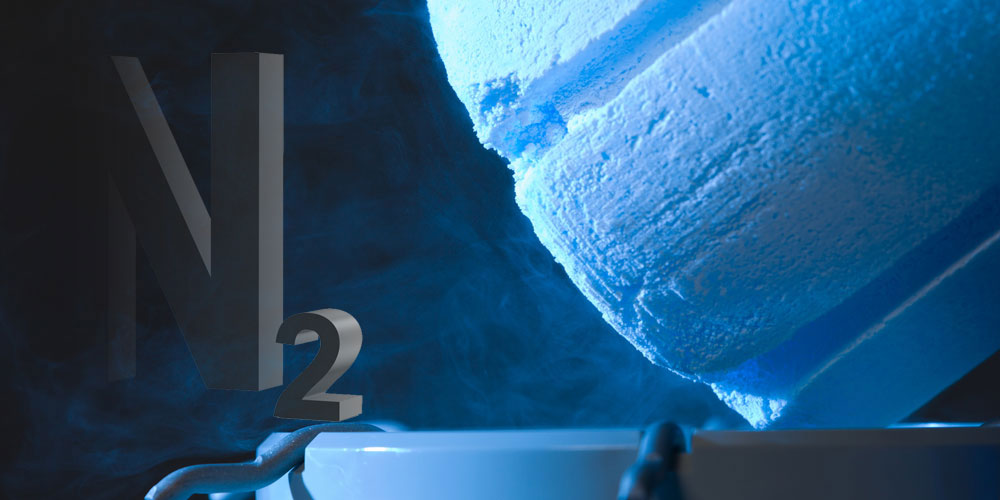 Managing operating costs for laser cutting machines is a key factor in your shop's success. Aside from initial equipment investment, one of the major costs of laser-cutting is assist gas usage, primarily nitrogen. In fact, traditional supply methods of nitrogen gas can account for 60% of the total operating costs.
Nitrogen is the most common assist gas used in laser cutting. It is used to prevent oxidation and produce high quality cuts. For C02 machines specifically, it is also used to purge the laser beam path. You can learn more about the key applications and benefits of nitrogen in laser cutting here. [link to previous blog]
How do you get nitrogen gas?
The two main methods of maintaining a supply of nitrogen for laser cutting are:
· third-party supplier
· on-site nitrogen generation systems
Considerations for outsourcing nitrogen gas supply
As previously mentioned, using an outsourced supplier for nitrogen gas can account for up to 60% of your operating costs. Not only can the cost of outsourcing your nitrogen supply get high, it also comes with many other considerations.
Typically, outsourced gas supply involves high pressure cylinders, tanks, or storage vessels. You'll have to think about procedures to monitor and manage your supply, allocate space for storage, and address safety and handling concerns. Plus, the logistics of arranging delivery can be a pain point for some shops, in addition to the environmental impact presented by truck-based deliveries.
On top of that, it can be difficult to budget for the price of gas and supplier rate increases. Depending on your volume, one way to manage expenses is to buy nitrogen in "bulk packs", but that comes with additional issues for handling and storage. For outside bulk storage towers, you'll also need to consider infrastructure like construction and interior piping.
Advantages of on-site nitrogen generation systems
This option for on-demand nitrogen gas supply comes with a host of benefits. It can be an ideal solution for managing your supply, especially with fiber lasers that typically consume higher levels of nitrogen.
The top benefits of nitrogen gas generation systems include:
· Reduced costs
· Control gas supply; generate only what you need
· Eliminate transportation, storage, and handling concerns
· Less gas waste
· Customizable and convenient solution
Save BIG
First and foremost, you'll save big with this method. Decreasing your cost for gas will give your shop a competitive advantage.
On-site generators allow you to manage your nitrogen supply for a fraction of the cost compared to having it delivered by an external supplier. It eliminates on-going costs related to processing, delivery, storage and refills. Once the generator is installed, companies can expect ROI on the system in as little as 12 months to 2 years in most cases.
Control your gas supply and reduce downtime
Having an on-site nitrogen generator can not only cut your operating costs, it also provides a constant supply of nitrogen gas to avoid downtime.
These systems allow you the flexibility to produce nitrogen catered to your needs. On-demand supply also means enhanced productivity and less downtime caused by changing cylinder packs or waiting for tank refills.
Eliminate transportation, handling, and nitrogen storage concerns
Say goodbye to the headaches and costs associated with outsourced supply. By removing safety risks related to storage and handling of heavy, high-pressure cylinders, you can help make your shop's working environment safer, not to mention the costs you save on delivery, storage and more.
A sustainable alternative
Using nitrogen generators can reduce gas waste and comes with other sustainability advantages. By not relying on delivery, this also helps diminish the use of fossil fuels required for truck transportation and minimize the environmental impact.
The convenience of nitrogen generation systems for laser cutting
Compact nitrogen gas generators are typically quick and easy to install, with little disruption to your operation. This economical option can be customized by laser power and material processed, to work as effectively as possible.