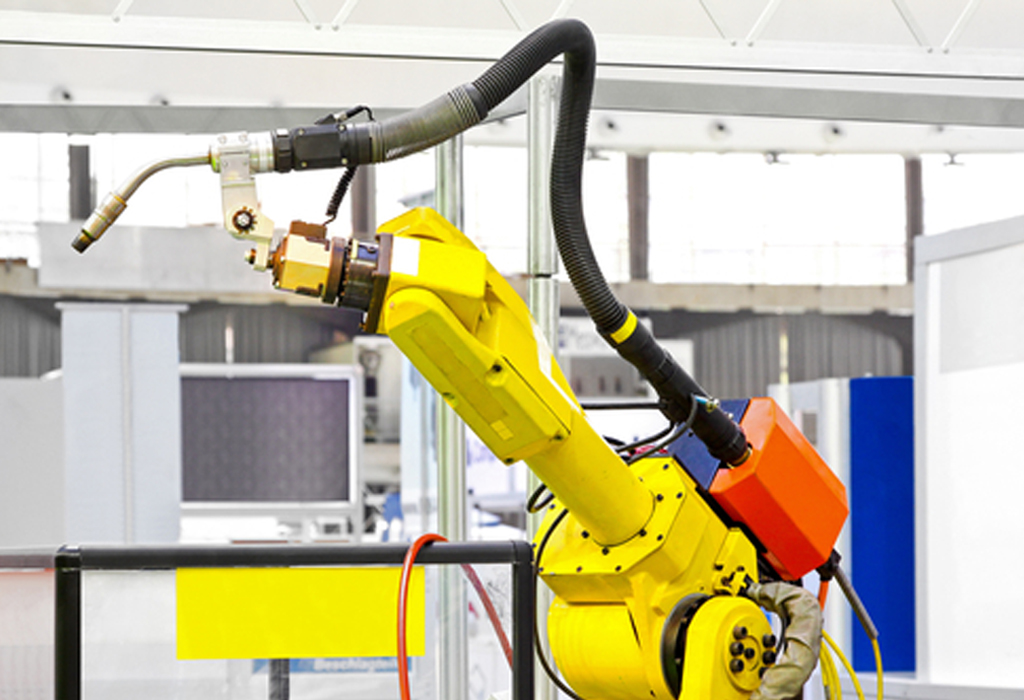 Technological advances have been at the forefront of the manufacturing industry, causing dramatic shifts in productivity decade over decade since the Industrial Revolution. While growth and demand has been relatively stable in the past, the industry is now moving faster than ever. In today's global economy, market leadership is not driven by efficiency and quality alone. Keeping up with demand, the ability to produce diverse products in shorter cycles, and getting products to market as quickly as possible is more important than ever.
What's the missing link? Early adoption of technology. Fabricators who adopt the latest tech are at the cutting edge of productivity. By adopting new technology early, manufacturing companies benefit from efficiency and production of high quality finished products at reduced costs, to stay ahead of competitors.
Here are the Top 3 Game Changers in the Metal Fabricator World Today:
Advanced Fabrication Machines with Productivity Features
Innovation is at an all-time high in the metal fabrication industry and it is constantly evolving. One of the biggest innovations right now is fiber lasers. We're seeing continual advances in fiber laser technology with new machines offering increased power, faster speeds, higher precision, higher efficiency and lower operating costs. Punch presses are now mostly electric featuring lower power consumption and enhanced punching speeds. Press brakes are also evolving with many models fully electrified or hybrid models both offering sharply lower power consumption. Automatic tool changers and highly intelligent machine controls are making up for an increasing lack of experienced brake operators. The top fabricators know that they need advanced machines to produce more for less and stay on top of the competition.
Automation Integrations for Smooth Fabrication Processes
The top players in metal fabrication know the host of benefits automation can bring to a shop. Robotic automation not only reduces production costs and increases productivity, it also improves precision and efficiency while reducing error. Various material handling options and storage vehicles are also enhancing the productivity of lasers and turret punch presses. As machine speed increases manual loading becomes a liability and automation is the only way to keep up.
One of the biggest benefits of automation is the impact it has on your team. It eliminates labor for repetitive processes and reduces hours of manpower while cutting safety concerns and reducing the risk of operator injury or fatigue, specifically when it comes to handling large parts.
The best part? Integrating automation can be a simple process that reaps enormous rewards. For example, the retrofit solution for automated bending can be applied to almost any press brake, while maintaining the existing bend sequence and tooling. Learn more about robotically integrated bending solutions here.
Advances in Fabrication Machine Programming Software
Programming software is also rapidly evolving. Advancements in intelligent machine programming software contributes to a higher ROI in manufacturing by cutting engineering time and increasing productivity.

Innovations in CAM software allow it to integrate more fully with modern ERP systems AlmaCAM nesting software, for example, makes production more efficient. The single source solution handles everything from production planning to the shop floor. By linking software models from different planning aspects, final production is a seamless activity.

For example, processes that used to have four or five clearly denoted activities can now be automated. Instead of manually inputting an order into the ERP and creating a list of parts to produce for machine operators, new CAM software can now import lists and generate all part programs automatically. By using a program that builds a full bill of materials and creates all nesting programs automatically, a process that could take weeks for a large job can now be done overnight.

Another benefit? Less human involvement. Smart software can take over from the point of order until the program is sent to the shop floor. Not only are you saving time, you're reducing the risk of human error in a more streamlined process. With these undeniable advantages, integrating advanced software is inevitable for many small to medium-sized fabrication shops.
Become a Tech Savvy Fabrication Shop
Keeping up with the evolving technology is becoming necessary for small and medium-sized fabrication shops. Major advancements in equipment, strategic automation, and intelligent software are helping manufacturers everywhere stay ahead of the game. When it means higher productivity, cost savings and long-term gains, it's worth it to adopt the latest tech; small upgrades can reap big rewards.
Get started today!