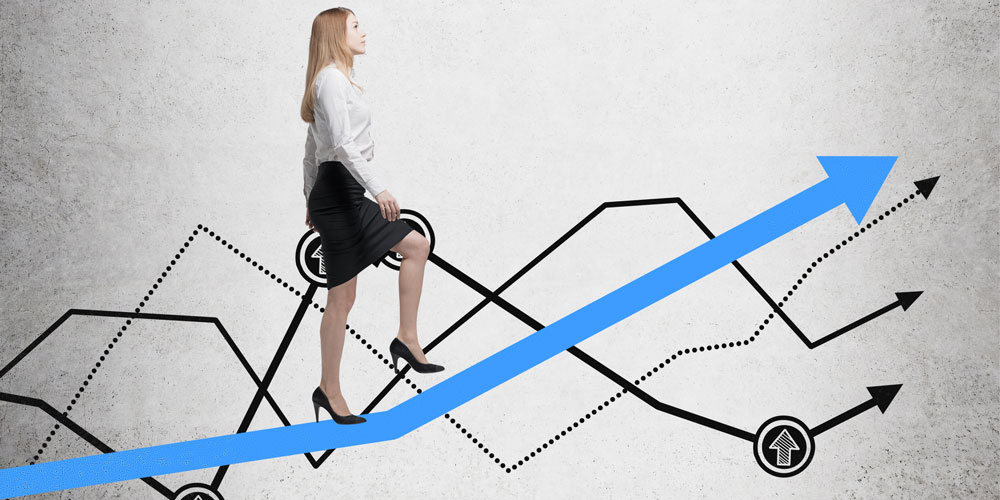 In 2020, COVID-19 impacted people and businesses around the world in an unprecedented way. Looking back, if there was a word to describe the outlook for the year and life as we know it, I think "uncertain" sums it up.
The outlook for the manufacturing and metal fabrication industries was certainly dire. Here is some of what people were saying in the early days of the pandemic:
Canadian Manufacturers and Exporters (CME) forecasted a 5.7% decline in output for 2020
According to Statistics Canada's labour survey for March, a drop in production contributed to the loss of 31,600 jobs in Ontario alone.
The National Association of Manufacturers (NAM) ran a survey reporting that nearly 80% of American manufacturers expect the pandemic will have a financial impact on their business and 53% anticipated a change in operations.

In an industry survey by The Fabricator, 90% of respondents said they have been affected by COVID-19 and 70% said they anticipate a reduction in sales this year
Risks to the Manufacturing and Metal Fabrication Industry in 2020
Manufacturing is critical to Canada's economy and the livelihood of Canadians. Manufacturers scrambled to maintain the production of necessary goods, while pivoting to implement heightened safety measures. Despite being deemed an "essential" industry, manufacturing sectors were not immune to risks related to COVID-19.
According to The Fabricator, some of the biggest concerns plaguing the metal fabrication industry included "reduced or uncertain demand, raw material lead times, reduced capital expenditures, and reduced workforce".
Trillium Network for Advanced Manufacturing ran a study assessing the risk of transmission and functionality in the top 53 sub-sectors of manufacturing in Ontario. The Trilliam COVID-19 Risk Assessment Index used the variables of capital intensity, ability to work remotely, employee behaviour and work context and activities, to compute a score of 0-100. The higher the score, the greater the risk.
Here are some of the results pertinent to metal fabrication:
The metal fabrication sector saw higher risk scores across all sub-sectors.
The machine shops sub-sector placed in the top 10 overall with a risk score of 89.05.
The metalworking machinery sub-sector also saw a high score of 75.71.
They also found that of the four variables used in their study, the occupational characteristics of each sub-sector were the most relevant. This includes the levels to which they handle material, interact with others, use PPE, etc.
Mitigating Risk of COVID-19
Above all else, the top priority for all businesses, in every industry, are the health and safety of our teams. We couldn't do what we do without them.
To mitigate risk to their team and communities, many manufacturers have implemented health and safety protocols. Some of Canada's largest manufacturing employers have even published guidebooks detailing best practices and protocols to help keep employees safe. While many of these were put in place in response to the COVID-19 crisis, it is entirely possible that they may become commonplace for years to come.
Where the industry is now
Early in the pandemic, forecasts looked grim. But as we start in 2021, we have much to be grateful for.
At Paramount Machinery, we're seeing positive responses from our customers, pointing to high levels of activity. CMTDA statistics show that there were 76 lasers-cutters sold in Canada by the end of October. While this is a decrease from 2019, $67 million in laser sales in the first 10 months of the year shows a resilient market.
The latest Manufacturing ISM® Report on Business from the Institute for Supply Management® (ISM®) also shows positive signs for the manufacturing sector in the USA. Economic activity saw seven consecutive months of growth this year, as of November. While the industry is continuing to recover, short-term shutdowns and absenteeism are among the top concerns putting a strain on future growth potential.
How Fabricators Adapted and can Continue towards recovery 2021
The COVID-19 pandemic has caused a major shift in how businesses are operating around the world. Fabricators were forced to pivot and adapt to stay afloat. Here's how they adapted and some tips to work towards growth:
1. Workforce Realignment
Many businesses responded to decreased demand and economic uncertainty with a reduction in their workforce. For some, we saw an increase in realignment – whether it was increased remote work or rearranging shifts and physical presence on the shop floor to allow distancing.
2. Embracing Technology
From teleworking to automation, advancements in technology have been pivotal in business this year. Innovations in CAM software with advanced productivity tools and ERP integrations are key for creating efficiencies and reducing labour requirements on the shop floor. We're seeing more and more fabricators leveraging technology for their business.
3. Refreshed Focus
While decreased demand and activity is never good, as said by The Fabricator, there is a "silver lining". That little bit of breathing room allows you to focus on your business strategy. This is key to recovery and growth now and in 2021. Here are a few things to consider:
- Evaluate your products. Product demand in the market is uncertain. Take a good look at your product mix and focus on what's best to drive growth.
- Redesign to meet current needs. Review your existing products and production – can you eliminate costs, create efficiencies or reduce processing time?
- Find new opportunities. Think about new markets or high-growth industries that you can target for new products, business acquisition or partnerships.
- Accelerate with investment. Where can you invest now to transform your business? Technology is a great place to consider investing to help you save time and money, and boost productivity. This can include upgrades for automation, ERP systems and integrations, e-commerce options and more. Other investments to consider include upgrading your crew's skills with training and cross-training to optimize your workforce.
It has been a challenging year for everyone, but we are optimistic as we enter 2021. How will you return to growth this year?