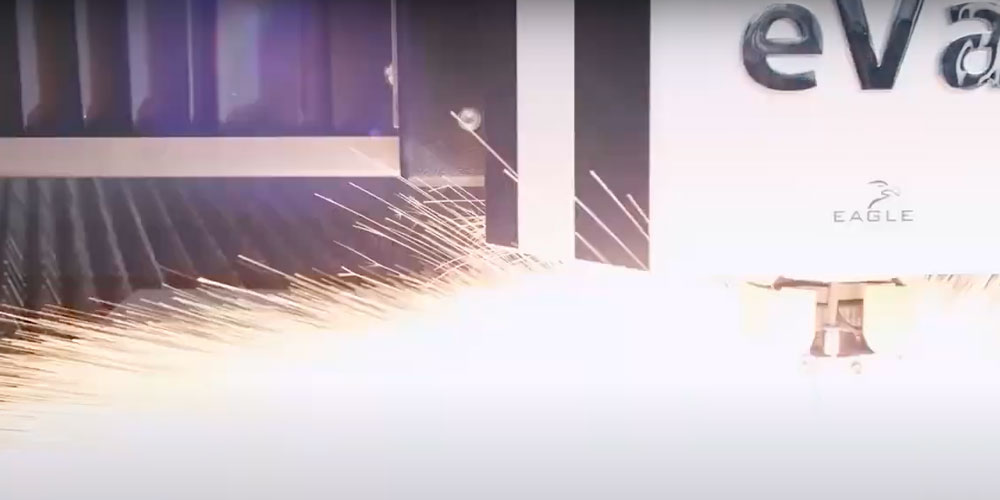 As we get closer to a post-pandemic world, it's more important than ever to have a competitive advantage in business. Almost every industry was affected by COVID-19. Some sectors, like manufacturing, saw significant supply chain disruptions – and we are far from recovery. For metal fabricators, such volatility in the market means flexibility, cost, and speed are key to staying ahead of your competitors.
There have been many case studies that show how metal fabricators who switched to fiber lasers found the investment to not only offer a solution to keeping up with demand, but also allowed them to compete more fiercely in the market. They found switching to fiber laser from CO2 and waterjet saved them big on their power bills. Fiber Lasers also came with a significant speed upgrade, allowing them to cut more, faster, and with higher quality for some trickier materials. The biggest gain? Efficiency. They were able to do more, for less – saving time and costs.
You too can cut ahead of the rest by upgrading your metal shop with Fiber Lasers.
Cut Faster
A key benefit of fiber lasers is the capacity for power and speed. Fiber laser cut speeds outrank CO2 machines on most metals, especially thinner sheets. As the technology continues to evolve, we are seeing machines coming to market with more and more power and cut speeds increasing linearly as power increases. There's almost no limit to the power fiber lasers can potentially wield, and the future is looking bright.
It is incredible how power can affect cut speed. Just going from a 6kW to 12kW fiber laser can mean productivity increase from 107% to 200% when cutting 5mm Steel with Acceleration of 1G and 6G.
Cut Costs
In business, we're always looking for ways to cut costs. Fiber lasers have been known for being low maintenance machines, with higher energy efficiency and lower operating costs.
Check out these stats:
With a simpler, more efficient design, they cost up to 50% less to service and can run for 50% longer between servicing.
They have high energy efficiency, meaning they consume less electricity, for similar (or better) output.
Bonus: You may also be able to take advantage of government rebates for adopting power-saving technology. Check out saveonenergy.ca to see if you qualify for any incentives in your province.
Drive Productivity and your Bottom Line
Faster cut speeds help you do more, in less time – but Fiber lasers have other time-saving benefits. The simplicity of design means less maintenance and downtime. With higher power machines, you could also look at consolidating your operations and saving on labour. All this plus lower operating costs can help your shop be more efficient and drive productivity.
More power means higher speeds, which means more parts cut per hour. That speed, combined with precision and high-quality cuts, gives you the option to take on more jobs.
The more you cut, the more you can earn. We have also seen increased cuts per hour translate directly to profit – allowing you to make more per piece.
Higher profit margins, greater capacity and decreased costs, are all benefits that contribute to your bottom line. They also allow you to prioritize the types of business you take on and the level of quality and responsiveness you provide. Plus, they can offer the flexibility to take on tighter timelines. For some customers, that just might be the perk that wins them over.
Ready to make the switch from CO2 to fiber lasers?