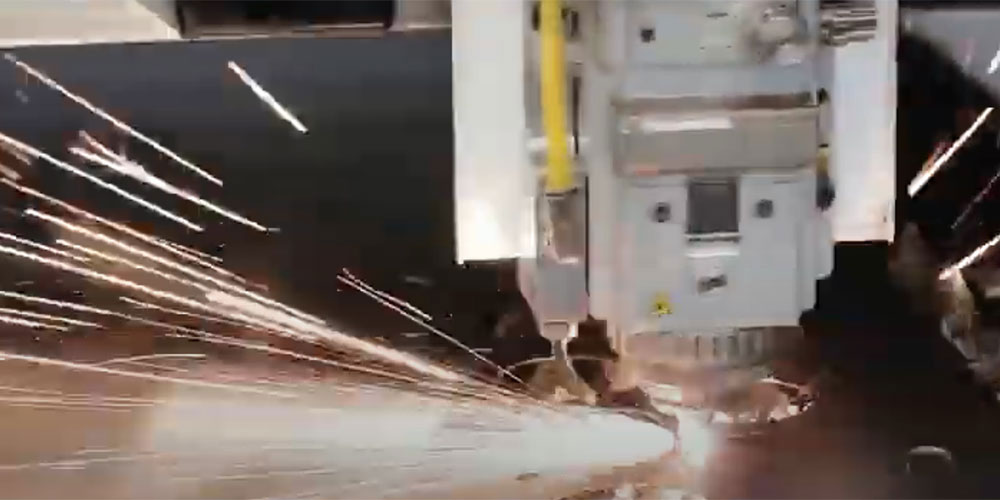 We (and everyone else in the metal fabrication industry) have been discussing the benefits and innovations of Fiber Lasers including incredibly fast cutting speeds, almost limitless opportunity for power, laser precision and the potential for increased productivity and profit margins. Beyond those more dazzling advantages, one thing that doesn't get touted as much is the cost savings you can find with Fiber Lasers compared to C02 machines. From power consumption to preventative maintenance, operating costs and replacement parts, Fiber Lasers cost less to maintain. Let's dive in.
Power consumption costs: Slash 50% of your energy bill
An advantage to Fiber Lasers is reduced power consumption. Comparably powered fiber lasers will use an average of 50% less power than C02 machines. One of the biggest reductions can be found in the Fiber laser's smaller cooling requirements. Chiller capacity is dramatically reduced as there are no mirrors, power supplies or blower to cool. Plus, many solid state resonators will hibernate when not in use and power up immediately when needed. In contrast, C02 machines need to be constantly running as the time they take to power up is significant. Right off the top, a 50% savings on your electricity bill is a major boost to your bottom line.
Preventative maintenance: Save time and money on upkeep
Performing routine upkeep is key to ensure your machines run properly. Keeping up with cleaning and repairs can increase the longevity of your machine's lifespan and reduce downtime. While cleaning and maintenance can take time away from production, it will help you in the long run. The good news is, with Fiber Lasers, preventative maintenance activities are minimal. Thanks to Fiber Lasers' simpler, more efficient design, service costs are approximately 50% less than C02 machines and they can run for 50% longer between servicing.
Why do Fiber Lasers require less maintenance compared to C02 machines? Here are the two biggest reasons:
No mirrors. Every C02 machine can have between 6 to 12 mirrors that bounce the beam from the resonator to the head. All those mirrors need regular cleaning and replacement. They also need to be cooled meaning the coolant circuit is large and complex. It must also be maintained with regular coolant changes and treatment.
Solid state resonators are simpler with no moving parts. C02 resonators have several parts that need maintenance including a vacuum pump and turbine to circulate the laser gas. These components need regular oil changes and ultimately replacement after a fixed number of hours of operation.
Replacement parts: Avoid spending more than $19,000 on regular replacements
In addition to driving down costs and time spent on preventative maintenance, the simpler design of Fiber Lasers leads to much lower costs for replacement parts. The mirrors on C02 machines need to be replaced every 6,000 to 8,000 hours of production time, costing between $2,500 to $4,000 to replace.
Also, the vacuum pump and turbine on C02 machines need to be replaced every 15,000 to 25,000 hours. That will run you about $15,000. Another cost you can avoid with Fiber Lasers!
At the end of the day, fabricators are constantly looking for ways to improve their bottom line. Cutting costs on maintenance, while keeping productivity high. There's nothing better.