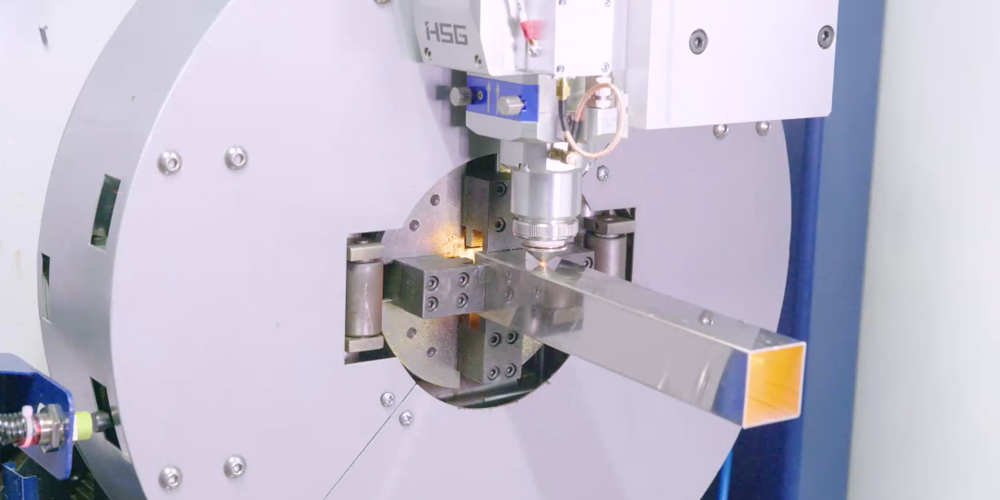 Recent years have seen fiber laser cutting technology fast replacing traditional CO2 laser metal-cutting processes. New development of high powered solid state laser sources have made fiber lasers a real asset for any fabricating business. The ability of Fiber Lasers to cut with superior edge quality and speed along with its low running costs have expanded its application in 2D and 3D metal cutting.
The demand for complex parts and intricate designs are making fiber lasers a logical technology for the Tube and Pipe cutting industry.Today's sophisticated Fiber Laser Tube and Pipe cutting systems offer fully automatic solutions to produce high quality parts and products.
They bring many benefits to manufacturing and fabrication shops
Versatile Cutting Options
Versatility is one of the critical features of laser tube cutting. A laser tube cutting machine enables a high degree of control and precision for many tasks. Unlike traditional machines that are confined to making vertical cuts, Laser tube cutting has a range of cutting options. It offers many processes depending on equipment like angle cuts, slots, etchings, bevel cuts, and other complex shapes.
Efficiency (Time-saving)
With advanced automation and high precision control, Laser tube cutting machines deliver state-of-the-art technology and produce parts in a fraction of the time of traditional processes like saws and stamping presses. The single machine encompasses the roles of several machines, hence saving time, increasing efficiency, and creating greater ROI that makes purchase justification that much easier.
Accurate And Clean Cutting
The laser tube cutting machine has exceptionally high cutting accuracy. The contour accuracy can reach ± 0.05mm. As a result, the quality of the finished cut with fiber laser is smooth and precise. Moreover, the perfection in cut quality saves time and labour associated with additional grinding and deburring. Using a saw for example often results in imperfections and metal shavings residue on the cut edge. This means additional cleaning and shaping. Thanks to Laser tube cutting, the edges are accurately cut and shaped to perfection in the first pass.
Cost Reduction - less maintenance
As with all Fiber lasers, maintenance requirements are minimal and operating costs half of a traditional CO2 machine. Fiber technology is also more reliable resulting in less downtime.
Easy to Operate - intuitive software, less training
The latest control in Human Machine Interface (HMI) technology employs preprogrammed cutting patterns for many common tube cuts. Only tube size and wall thickness need to be entered and the software determines the proper cut path. This feature means less expertise and training is required for employees. Offline programming further minimizes operator interaction with the control and fewer production interruptions. Furthermore, with professional laser systems, flexible cutting tasks are easily accomplished in a single set of prompts.
Last, but not least, the price of CNC Fiber Laser tube-cutters is dropping quickly and is now more affordable than ever.